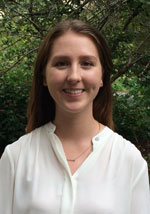 KIMBERLY ASHMAN

2022 Graduate  |  Performance Science Engineer, New York Yankees

After growing up in New Orleans, Kimber moved to Baltimore to study Mechanical Engineering at Johns Hopkins University. Pursuing her interest in biomedical engineering, she went on to complete her Master's in Bioengineering Innovation and Design at Hopkins where she worked on projects including a hydration monitor for chronic kidney disease patients and a low-cost labor management training tool for midwives in Nepal and India. Following her Master's, Kimber worked for Siemens Healthcare as a systems engineer in Point of Care Diagnostics in Massachusetts. While at Siemens, she moved to Tokyo to work in Customer Services Business Support and Strategy before returning as the product development manager on a Zika vector surveillance project at Hopkins' Center for Bioengineering Innovation and Design.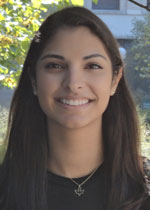 KAYLYNN GENEMARAS

2022 Graduate  |  Business Development Associate at Tulane University's School of Medicine's Office of Research Business Development

Kay lived her whole life in New Orleans, LA, until a volleyball scholarship from Lehigh University sent her off to explore the Northeast for four years. While earning a B.S. in Bioengineering at Lehigh, Kay worked in various labs that spanned from DNA sequencing to biomolecular mechanics to point-of-care microfluidic devices. Her work with devices sparked her interest in translational biomedical research, and Tulane's Bioinnovation program was a perfect fit for her career goals in industry and entrepreneurship. It was even more perfect that she could move back home and spend these next several years in the city that she loves so much.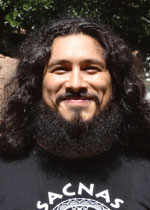 ASIS LOPEZ

2021 Graduate  |  Regulatory Scientist at the FDA

Asis received his B.S. from the University of California, Santa Cruz in Bioengineering with an emphasis in Rehabilitation. As an undergraduate, he conducted three years of research on medical robotics. At the University of California, San Francisco he collaborated with UCSF Children's Hospital Pediatric Device Consorium to create a non-implantable prototype medical device for the medical condition pectus carinatum. Through this interdisciplinary collaboration he found his passion for translational research.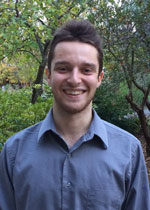 OWEN RICHFIELD

2021 Graduate  |  Postdoctoral Researcher, Yale Department of Biomedical Engineering

Owen hails from Bainbridge Island, WA, an island suburb of Seattle. Owen received his BS in Mathematics from Tulane University and stayed on to pursue the Bioinnovation PhD after learning about the unique aspects of the program, namely the flexibility granted to students in choosing their research topic and advisor. Owen is co-advised by Drs. Ricardo Cortez in the Mathematics Department and L. Gabriel Navar in the Physiology Department at the Tulane Medical School, where Owen conducts research on mathematical modeling of kidney function and blood flow mechanics. The goal of this work is to translate findings from mathematical models to development of in vitro "kidney-on-a-chip" systems that accurately represent the mechanics of blood flow in the kidney. In Owen's free time he is the lead singer and synth player in a band called Macavoy, which gives him the opportunity to experience a very different side of this city he loves so much.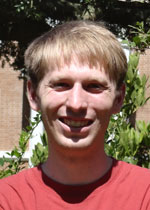 MITCHELL FULLERTON

2020 Graduate  |  Alliance Manager at Columbia Technology Ventures

Mitchell was raised in a military family and grew up in several different cities. He graduated from Clemson University in 2013 with his Bachelors of Science in Bioengineering. During undergrad he took part in two summer research programs, a genomics project at Louisiana State University in Dr. Mark Batzer's lab as well as research in biomechanics in Dr. Linxia Gu's lab at the University of Nebraska- Lincoln. Mitchell is excited to settle in New Orleans and is currently working with a biotech start up to create drug delivery systems for ophthalmic use. Mitchell hopes to pursue a career in technology commercialization after his PhD.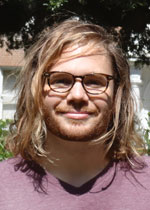 PETER LAWSON

2020 Graduate  |  Data and Visualization Librarian at Johns Hopkins University

Pete has cycled, sprinted, and surfed throughout his travels as part of a military family and as an active duty Air Force Bioenvironmental Engineering technician. He eventually found himself in North Carolina where he attended UNC Wilmington and received a B.S. in Biology as well as Computer Science. His undergraduate research focused on the optimization of genomic prediction algorithms for specific genetic architectures. He also spent time aiding in the improvement of the cyberinfrastructure for the iPlant Collaborative, an NSF funded project that leverages supercomputing resources to make research in large-scale computational biology feasible. Pete came to the Bioinnovation program to explore the interface between biology and computer science, but really he's just looking for any excuse to wear a lab coat.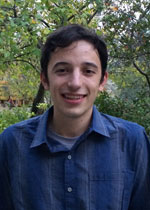 BENJAMIN O'DONNELL

2020 Graduate  |  Postdoctoral Researcher, Dr. Christopher Hughes Lab at The University of California Irvine

Ben grew up in the suburbs of Chicago IL and obtained his B.S. in Biomedical Engineering from Saint Louis University. His undergraduate research focused on hard tissue biomechanics. He spent one year studying the effect of lactic acid buffering on western painted turtle shell mechanical properties before moving to a project focused on developing testing procedures to determine the mechanical properties of mouse periosteum. The IGERT Bioinnovation program allows Ben to use his biomechanics background to forward work in the regenerative medicine field. He is also excited to explore the vibrant city and enjoy the warm weather.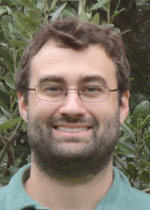 BENJAMIN VINSON

2020 Graduate  |  Post Market Surveillance, Regulatory Affairs at Cook Medical

Ben comes to us from Fort Worth, TX. He earned his B.S. in Neuroscience and Biology from Washington and Lee University in Lexington, VA. He later returned home to Texas Christian University in Fort Worth to pursue a Masters degree in Biology. His Masters thesis focused on exploring the role of the immune system in the pathogenesis of Alzheimer's disease. His interests lie in treatment of neurodegenerative disorders through regenerative medicine and medicinal chemistry. The IGERT Bioinnovation program attracted Ben for two reasons: First, the program's interdisciplinary approach to translational medicine, and second, the opportunities provided by the program to gain business and regulatory experience for bringing biomedical technologies out of the laboratory and into the healthcare environment.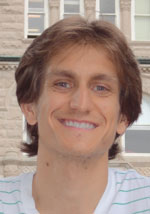 DEREK DASHTI, PhD

2019 Graduate  |  Founder, Inventor & CEO of D&P Bioinnovations

Derek grew up in California and obtained both his B.S. and M.S. in Bioengineering at UC Berkeley and UC San Francisco. His undergraduate and graduate research focused on regenerative medicine - specifically on stem cell tissue engineering of the muscle and heart. Derek's masters training further emphasized translational medicine and understanding the regulatory processes to develop novel regenerative medical therapies from "bench to bedside." The IGERT Bioinnovation PhD program at Tulane extends his education in the innovative field of translational medicine. Distinctively, it will elucidate the mechanisms and resources he needs to succeed in expediting his research interests to the biotech market. Through Derek's IGERT training, he aims to not only be a successful scientist, but also to become well versed in advancing novel biomedical therapies from academia to industry.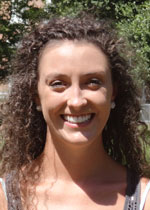 SAMANTHA KURTZ, PhD

2019 Graduate  |  Consultant at Molekule Consulting

Samantha was raised in Little Rock, Arkansas. She attended the University of Arkansas in Fayetteville, AR and earned a B.S. in Biology in 2012 and a M.S. in Biomedical Engineering in 2014. Her master's thesis focused on the development and characterization of a whole cell breast cancer vaccine. This research sparked her interest in vaccine development, immunotherapy, and various cancer treatments. Samantha was attracted to the IGERT Bioinnovation program due to the integration of engineering and business coursework alongside invaluable hands-on experiences through the FDA internship and business competitions.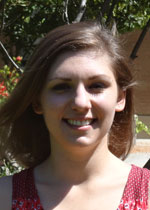 JESSICA MOTHERWELL, PhD

2019 Graduate  |  Postdoctoral Fellow Tulane Department of Medicine and Surgery

Jessica is southern California native. She earned her B.S. in Biomedical Engineering with a specialization in nanotechnology from UC Irvine in 2014. Her undergraduate research focused on prevascularizing implantable three-dimensional tissues for applications in regenerative medicine and tissue engineering. Jessica is interested in pursuing research in translational medicine with an emphasis in cardiovascular engineering. She was drawn to Tulane's IGERT Bioinnovation program because of the integration between research, business and regulatory processes. Through the valuable experiences and skills Jessica will gain from the program, she plans to become a successful scientist in the biomedical industry.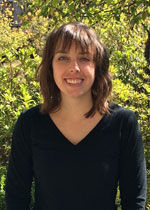 DEVON BOWSER, PhD

2019 Graduate

Devon Bowser is a native of South Carolina. She received a Bachelor of Science degree in Bioengineering with a specialization in biomaterials from Clemson University in May 2013. Her undergraduate research in the field of tissue engineering and regenerative medicine focused on tissue engineered vascular grafts. She has since transitioned to working in a neural microengineering lab where her project is focused on the development of a CNS nerve-on-a-chip platform to be used in preclinical screening of drug compounds. The implementation of this type of technology in the preclinical screening stage of drug development process has the potential to decrease the cost of bringing life altering drugs to market.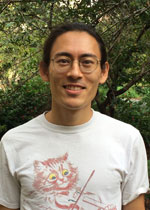 ALEXEJ GOSSMAN, PhD

2018 Graduate  |  FDA –Staff Fellow at the FDA/CDRH/OSEL/DIDS

Before coming to New Orleans Alexej spent the first 12 years of his life in the Western Siberia region of Russia, and the subsequent 12 years in Germany, where he also received a Bachelor of Science degree in mathematics with a philosophy minor from Technische Universität Darmstadt in 2012. He originally came to Tulane as an exchange student, fell in love with New Orleans, and stayed for his PhD education. At Tulane, Alexej completed a Master's degree in statistics in 2014, spent several years in the Mathematics PhD program, and in Spring 2017 decided to join the interdisciplinary Bioinnovation PhD Program. As part of his PhD research he is working on novel statistical and machine learning approaches for feature selection and prediction for big and high-dimensional datasets that arise from genomic and neuroimaging studies, with a particular focus on understanding how false positive findings can arise and figuring out how they can be avoided within those contexts. He has two cats and two dogs, and in his free time he likes to play music, exercise, and sharpen his skills in computer programming, data analysis and visualization.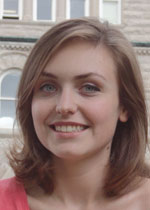 KAROLINA KOSAKOWSKA, PhD

2018 Graduate  |  Development Scientist, Formulation Technology at Casebia Therapeutics

Karolina is from Stamford, CT by way of the rich farmlands of Poland. She completed her Bachelor's degree in Chemistry at Smith College in 2011 where she did extensive organic chemistry research in small molecule synthesis. Karolina was able to develop her interest in medicinal chemistry through an internship at Biogen IDEC in cancer drug synthesis. After vacationing in New Orleans as an undergraduate, Karolina was smitten by the city and its charms. She is now proud to call New Orleans home, where she is currently exploring her interest in curing meats.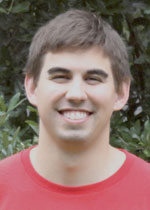 DAVID TULMAN, PhD

2018 Graduate  |  Chief Clinical Officer at InstaPath

David grew up in Columbus, Ohio and earned a B.S. in Biology from The Ohio State University in 2010. He then worked at The Ohio State University Medical Center in the department of Anesthesiology on phase II, III, and IV clinical trials focused on neurotoxicity of anesthetics, intraoperative medical devices, and post-surgical outcomes. This research inspired pursuit of studies in translational investigations of critical illnesses. Specifically, David plans to continue research in the areas of pharmacological interventions for improved patient outcomes and applications of novel medical technology. The Tulane IGERT Bioinnovation Program offers the opportunity to bridge research initiatives, business ventures, and regulatory understanding via an internship with the FDA.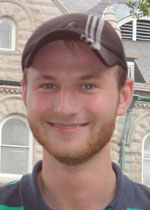 NICHOLAS PASHOS, PhD

2017 Graduate  |  Founder/CEO, Inventor of BioAesthetics

Nick is a New Hampshire native. He attended Drexel University, located in Philadelphia, PA, where he earned a B.S. in biomedical engineering with a concentration in biomaterials and tissue engineering. Nick is interested in pursuing regenerative medicine research. He was most attracted to the IGERT Bioinnovation Program for its research initiatives, and its crossover to business and FDA through coursework and externship opportunities.