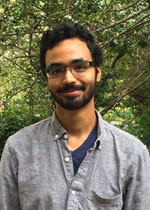 RANI BROOKS

A Virginia native, Rani earned a BSc in Biological Sciences with a Microbiology concentration at Cornell University. Leveraging his biochemistry and microbiology research experience, paired with an interest in life science entrepreneurship, Rani worked as the Biochemistry Lead at Zymtronix Catalytic Systems in Ithaca, NY. After helping the company grow around its robust platform technology, Rani joined the Bioinnovation program to pursue his own research and entrepreneurial goals with a focus on technology commercialization and solutions for antimicrobial resistance.



KARISSA CHAO

Karissa Chao grew up in Needham, Massachusetts, a suburb outside of Boston. She received her B.S.E. in biomedical engineering at Tulane University where she conducted research under Dr. Douglas Chrisey. Her undergraduate thesis focused on parameter characterization for magnetic fluid hyperthermia towards a novel cancer treatment. She developed a passion for innovation and entrepreneurship through her internship with Bioceptive Inc., a women's health biotech start-up company in the New Orleans Bioinnovation Center. Karissa joined the Bioinnovation program to pursue her passion for delivering clinical solutions to women and children in need, especially with a focus on preventative care.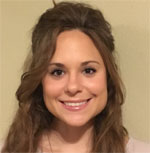 KATHERINE HEBERT

A Louisiana native, Katie attended Louisiana State University where she earned a B.S. in Biological Engineering. It was during that time when she was first exposed to research and development through her senior project at LSU. After building a remote control weed-eater device for an organic farm, the project goal, Katie decided she enjoyed designing technology. More interested in biomedical sciences rather than agriculture, she decided to pursue a master's degree in Biomedical Engineering at Tulane University. There, she became aware of the unique BioInnovation PhD program Tulane offers. After joining the program, Katie is excited to learn more about translational research and how it can be brought to the market.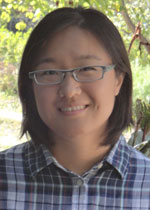 NANCY KIM

Nancy graduated from the University of Colorado at Boulder in 2009 with degrees in Molecular, Cellular & Developmental Biology and Art & Art History. Following undergrad, she went into industry where she had the privilege to collaborate with a diverse group of scientists in the product R & D and technology transfer of an aptamer-based multiplexed proteomic technology for biomarker discovery, diagnostic and clinical applications. At Tulane, Nancy is advised by Dr. Nicholas R. Sandoval in the Department of Chemical & Biomolecular Engineering, where she is engineering transcription-based biosensors and inducible systems in industrially relevant non-model organisms.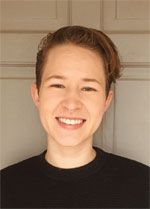 JAE MCKEE

Jae grew up in Westchester, New York. After attending the University of Miami for her undergraduate studies, she obtained a Master's in Mathematical Sciences from Durham University in the UK, where she became interested in applying her computational background to biological systems. Following her Master's, Jae worked as a research associate in both the biomedical engineering and biology departments at Louisiana State University. Jae joined the Bioinnovation program to continue to pursue her computational, biomedical, and entrepreneurial interests, with a focus on organ-on-a-chip technology.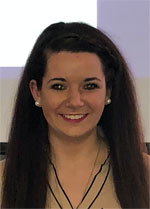 CHANDLER MONK

Chandler Monk grew up in Chesapeake, Virginia and moved to small town Louisiana for undergrad, pursuing a soccer scholarship and a degree in Scientific Inquiry at Northwestern State Louisiana Scholars' College. There she gained interest in microbiology while working with bacteriophage and waterborne pathogens for her undergrad thesis with Dr. Li Ma. This led her to move to New Orleans to complete her masters of science in Microbiology and Immunology at Tulane University. The year after her masters she stayed at Tulane working in virology under Dr. Kevin Zwezdaryk, specifically pertaining to Human Cytomegalovirus and transitioning to SARS-CoV-2 research amidst the pandemic. Her experiences during this year were unexpected but pivotal in shaping her vision of her career path. This ignited her desire to innovate methods that bridge the gap between the progressive biomedical engineering field and well established microbiological techniques.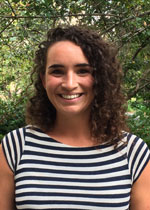 KATELYNN MONTGOMERY

Katelynn is a Philadelphia native where she attended Drexel University for her B.S in Biomedical Engineering with a concentration in Biomedical devices and imaging. Her senior design team won first place for their improved suction catheter that removed particulate matter and liquid three times faster than the clinical standard. She fostered a passion for global health during her co-op in the Bwiam General Hospital in Gambia Africa, where she trained local engineers on device troubleshooting and aided nurses at the maternal health clinics. Katelynn went into industry learning downstream purification techniques at Endo Pharmaceuticals and became the Sterile Filtration Lead of a major vaccine development project at Sanofi Pasteur, where the culmination of her two years of process improvements resulted in a projected $10 Million of annual savings. Her passion for translating development projects into licensed products fits with the IGERT Bioinnovation Program's mission to develop clinically-relevant biomedical technologies that have the potential to evolve into marketable products and she is excited to get started.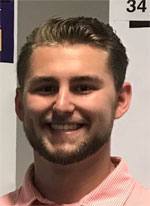 MARCUS MOODY

Marcus grew up in Sneads Ferry, North Carolina, an east coast town near Topsail Beach. He previously attended East Carolina University for his B.S and M.S in Biomedical Engineering. His Master's research focused on identifying ways to improve the mechanical and physical properties of dental materials under Dr. Michelle Oyen. Marcus joined the Bioinnovation program to pursue interests in biomedical research, entrepreneurship and technology commercialization. Marcus is excited to explore the opportunities provided by the Bioinnovation program as well as settling in the New Orleans area.



ELISABET OLSEN

Elisabet grew up in rural New Jersey until she moved to Memphis TN, where she obtained her B.S. in Biomathematics with a minor in Chemistry from Rhodes College. During her undergraduate career she spent a majority of her time working in a biochemistry and molecular biology research lab that studied protein-protein interactions involved in fungal cell wall metabolism. Additionally, she briefly worked in a biomathematics lab that modeled the effects of varying control measures on the 1878 Memphis Yellow Fever epidemic. Elisabet continues her education in the BioInnovation Program to further develop her research skills as well as learning more about business ventures.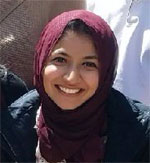 BEENISH PATEL

Beenish Patel grew up in Ellicott City, Maryland, a suburb near Baltimore. She received her B.S. in Biological Sciences at the University of Maryland, Baltimore County and participated in the Meyerhoff Scholars Program. During her undergraduate years, she conducted research at the Maryland Psychiatric Research Center under the mentorship of Dr. Peter Kochunov, where her research focused on the development of novel neuroimaging data analysis software with an emphasis on multimodal analyses of genetic factors that are responsible for structural and functional variability in the brain. Beenish then went on to receive her M.S. in Biomedical Engineering from the University of California, Irvine, where her thesis focused on neuroimaging of idiopathic sudden sensorineural hearing loss and migraine patients. After her masters, she worked briefly at Merck & Co. as an Automation Engineer in their manufacturing plant in Virginia. Having lived in both the east and west coast, she is excited to be living in New Orleans and joining Tulane University's Bioinnovation Program, which is a prefect match for her interests in biomedical research and entrepreneurship.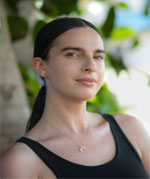 JUNIPER ROSEN

Juniper Rosen grew up in the redwoods of rural northern California and earned her B.S. in Cell Molecular and Developmental Biology from University of California Santa Cruz.



With intentions of going into veterinary medicine, Juniper came to realize her real passions lay in the cellular mechanisms of disease states. Since then, she has gone on to gain research experience studying a variety of human pathogens including Shigella flexneri and human cytomegalovirus, most recently expanding this wheelhouse to include methods of biological detection for portable diagnostic testing. Tulane's Bioinnovation program provides a solid framework for Juniper's long-time interest in commercialization of discoveries made in research. She is excited to continue exploring topics of host pathogen interactions in order to create therapies which can by-pass detrimental immune reactions.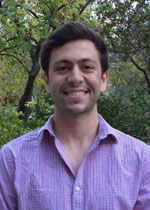 LEONARD WILLIAMS

Born and raised in Baton Rouge, Louisiana, Leo completed his undergraduate degree in biochemistry at Louisiana State University where he also worked as a research assistant at Pennington Biomedical Research Center looking at the effects of adenovirus-36 infection on obesity. After attending medical school for one year at the University of Queensland in Brisbane, Australia as part of the UQ-Ochsner MD program, he decided he was too much of a lab rat and ceased MD studies in lieu of pursuing a PhD in bioengineering. It was pure luck that he came across Tulane's Bioinnovation program so close to home - a perfect fit for his interest in translational medicine to develop treatments for cancer and autoimmune diseases. Leo wants to explore how the current revolution in synthetic biology can be applied to engineering the living cell through direct genetic modification for purposes of drug development, human enhancement, and biological consumer products.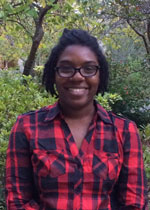 MARYL WRIGHT

Maryl is a native of New Orleans, Louisiana. She received her B.S. in Biological Sciences from the University of New Orleans. After receiving her Bachelor's degree, Maryl was accepted into the Bioscience Education and Training program which was funded by the Southeastern Louisiana Institute for Infectious Disease Research (SLIIDR) and hosted by the LSU Health Science Center in New Orleans. While in the program, she did research on Candida yeast. After completing the program, she worked as a lab technician for a forensic toxicology lab and pursued graduate studies. She received her M.S. in Microbiology from Tulane University, where she did research on sublingual influenza vaccinations. While attending Tulane, she learned about the IGERT Bioinnovation program. She was attracted to the program's approach to translational research and its business component. Maryl ultimately wants to start her own company and she is confident that the Bioinnovation program will provide her with the necessary academic foundation, hands-on skills, and invaluable resources to do so.